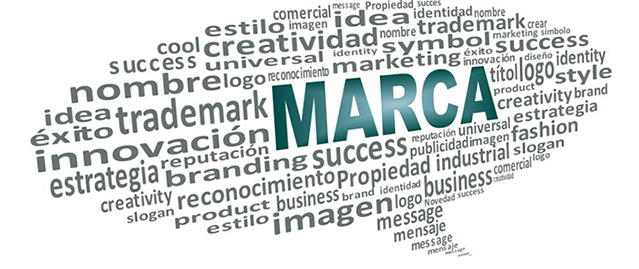 TRADEMARKS AND BRANDS
At Aguilar & Revenga we offer every service related to Trade Marks and Brands:
• Filing of applications, defense and maintenance of trademarks (National, Community and International Trademarks and National Trademarks abroad) and Brands.
• Surveillance and search of prior art publications.
• Lodging of oppositions and appeals before the OEPM and the OAMI, the Spanish Courts and the Luxembourg Court.

TRADEMARKS
By Trademark is meant any sign being graphically depictable and serving to distinguish in the market the products or services of one company from those of others. The Trademark Law presently in force allows for the registration as a trademark of words, images, letters, tridimensional forms and even sound trademarks or any combination thereof.
Aguilar & Revenga takes care of the whole registration process, from the initial checking of the availability of the denomination and all throughout the preparation and filing of the trademark application, the reply to official objections and the lodging of appeals on the administrative and jurisdictional way, to the maintenance in force and prosecution of possible violators. All of that with the aim of assuring the exclusivity of the distinguishing sign for our client.
International Protection
A trademark protection can be accomplished by means of registrations at National level, at the level of the European Union (Community Trademark), or by virtue of diverse international agreements (Arrangement and Protocol of Madrid, Agreement of Banji, Protocol of Banjul, among others). Our consultants are ideally in a position to advise you on the best suited way to combine these instruments in order to assure the best protection for your trademark anywhere in the world.

BRANDS
By Brand is meant any sign being graphically depictable, identifying the company in the trade and serving to distinguish it from the other companies developing identical or similar activities. The Trademark Law presently in force allows for the registration as a Brand, firm names and denominations of all kinds, and of anagrams, images and logos and any combinations thereof.
The Brand protection is exclusively accomplished on the basis of national registrations.
The same as in the case of trademarks, we are at your disposal to advise you and to take for you the steps being necessary to obtain the protection of your company's Brand in all those countries whose laws provide for this type of protection.